Completely Biased Camera Buying Guide recommendation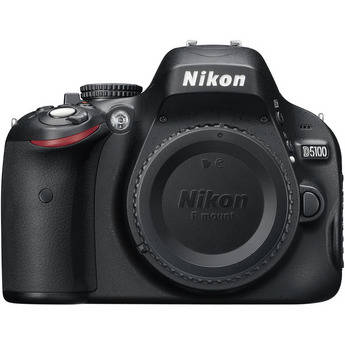 Nikon D5100 Digital SLR Camera
You know those end-of-year-sales car dealers use to clear out inventory? I'm willing to bet Nikon is having one of them, and that means you can get a great deal on an entry level DSLR.
I noticed that B&H Photo Video is selling the Nikon D5100 with a $200 instant savings, which means you can get the camera body for only $546. You can buy it with the 18-55 mm lens for $646, but if you can afford it, ditch the kit lens and go with better glass. I'd recommend either of these:
When Nikon introduced this camera, the body retailed at $799, and it is still as great a camera now as it was then. Reviewers have noted that images are just as good as the Nikon D7000, which could cost you twice as much. Think about that.
Nikon has been refreshing its line with the new D4, D800, and D3200. Could a new D5200 be next? It's likely. I'd hazard a guess that could be motivating the sale. Whatever the reason, you can now pick up an excellent entry level DSLR for a steal.
Who should buy this camera?
If you are upgrading from your point and shoot to a DSLR, you can't beat this deal. The camera almost costs less than many higher end P&S models.
If you are looking for a walk-around camera you can take everywhere and still not be weighed down by professional looking gear, you will be happy with this choice.
Why should you buy it?
This model was introduced as a step up from the then entry-level Nikon D3100. It packs an impressive array of features for the price.
The ISO tops at 6400 and performs well enough for you to get good shots in low light. The 16 MP sensor will give you enough information to create decent sized files for editing or making large prints. You have the flexibility of also shooting 1080P HD movies with full time autofocus. (Many of the older models wouldn't do this.)
I love that the LCD screen tilts out, so you can get shots at low angles without having to lie on the ground. (Don't underestimate this quality-of-life feature.)
Bottom line: This is a great little camera, and you really can't beat the price.
Read the DPReview in depth review if you want to go deep with the technical info.
Naturally, when you get the camera, you'll want to join me on my photo tours to learn to use it. (I couldn't resist.)
Note: The links in this recommendation point to B&H through an affiliate links, but the opinions are all mine. Click here to learn more about my affiliate relationships.
Do you already own a Nikon D5100? Tell us what you think about it in the comments.